Resource Assistants Program
Participants

The U.S. Forest Service Resource Assistants Program (RAP) is a rigorous and immersive, paid experience for individuals who are interested in conservation, natural and cultural resources, environmental management, research and development, or other career opportunities with land management agencies (16 U.S. Code Chapter 37, Subchapter II).
The program emphasizes the engagement of current students, recent graduates, and underrepresented populations in natural and cultural resources work.
The RAP facilitates work and learning experiences for participants, under the mentoring and coaching of Forest Service staff, while contributing to mission-critical work that demonstrates leadership, critical thinking, and strategic communication.​ Although there is no limit on the total number of hours RAs can work or the time period in which they can serve, RAs may not work more than 3,500 hours over a given 2-year period. After completing a minimum of 960 hours of satisfactory work as a Resource Assistant (RA) and obtaining a post-secondary degree (associate degree or higher), RAs may become eligible for the RAP direct hire and noncompetitive hiring authorities.
The hiring eligibility is effective 2-years from the date listed on the certificate. Former RAs may use the hiring certificate to apply to permanent positions and may be considered for conversion into permanent, wage grade, temporary and seasonal positions.​​

Attract and retain a diverse and inclusive workforce
Accomplish mission-critical work and high priority projects

Promote career exploration and professional development for recent graduates and underrepresented populations

Facilitate Forest Service coaching and mentoring of emerging professionals
Benefits for Participants
RAs receive financial support, professional development,
and access to Federal career pathways.
Financial support:
A minimum weekly stipend of $500 (full-time) or $350 (part-time)
A minimum travel and training allowance of $2,750 for approved, work-related professional development
A housing allowance of $1,000/month and $50/month commuting allowance
Optional health care benefit provided by the RAP partner at no cost to the RA
Paid Federal holidays and 40 hours of leave during 6 months of service
Professional development:
Practical on-the-job experience via work assignments comparable to positions at a minimum GS-04 grade level or higher
Work-related training opportunities
Coaching and mentoring by Forest Service staff and networks
Career pathway:
Networking access to career opportunities with Forest Service units
Orientation to Forest Service leadership values, approach, and philosophy
Direct Hire and Noncompetitive Hiring eligibility for 2 years upon successful program completion
Roles and Responsibilities
The RAP partner
Conducts outreach and recruits a diverse pool of highly-qualified applicants for selection by Forest Service staff
Provides ongoing program and administrative support, such as paying stipends, coordinating travel and training logistics, managing resource assistant's records and agreement requirements, and tracking resource assistant's progress
Is required to contribute a minimum of 25 percent of the cost of the partnership
Submits quarterly tracking and performance reports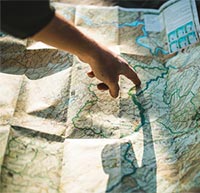 The Forest Service Mentor
Selects the candidate
Directs work assigned to the resource assistant
Provides mentorship and coaching to maximize resource assistant's experience
Supports and enhances resource assistant's development and access to Forest Service networks
Confirms resource assistant's successful completion of program requirements to receive hiring eligibility certificate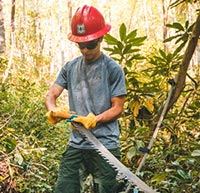 The Resource Assistant
Performs work that contributes to mission accomplishment and agency priorities
Adheres to agency and office policies, procedures, and rules
Develops and manages engagement and tracks training and mentoring sessions as part of individual learning workplan and for partner record keeping
Takes advantage of learning and developing opportunities
Develops professional goals and applies critical feedback to improve performance
Completes educational requirements and obtains transcripts before requesting Certificate of Hiring Eligibility
May acquire eligibility to be converted to a permanent Forest Service position or apply to merit positions through USAJobs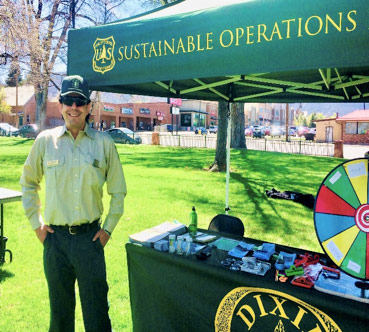 Victor Aguirre-Orozco completed his Resource Assistant fellowship a year ago in the Pacific Southwest Regional offices. He was then hired as a NEPA Planner Dixie National Forest in Southern Utah. Victor work with interdisciplinary teams to ensure that proposed projects meet environmental compliance and adhere to the Dixie National Forest Land and Resource Management plan.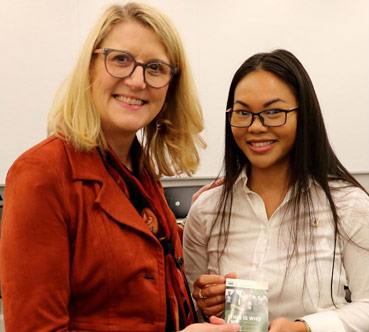 Boonie Champa was a Resource Assistant in region 8. She was the first RA to be hired utilizing the new Direct Hiring Authority authorized in the 2018 Farm Bill.  Boonie was sworn in by the Chief.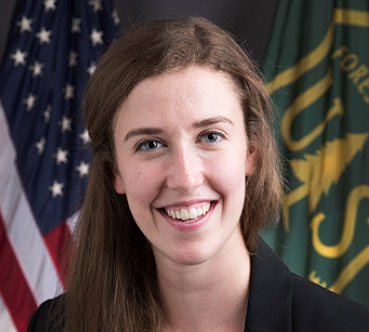 Olivia Ubanski is a former Resource Assistant in the Washington Office. During her term as an RA she served as a Youth Conservation Corps Liaison and worked on various projects in the Resource Assistant Program. Olivia now works in the Department of State.